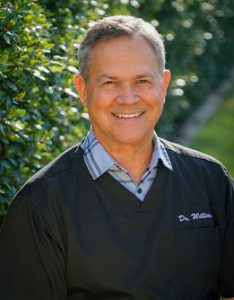 Dr. Williams was born in Sacramento and grew up in Fair Oaks, California, and Dallas, Texas. He has also lived in Provo, Utah, Washington, DC, and Zurich, Switzerland.
Dr. Williams received his Bachelor of Science degree from Brigham Young University in 1977. After graduating from Georgetown University School of Dentistry in 1981, he started his private practice. He joined Johnson Ranch Dental in 2018. Before that, he enjoyed 22 years of successful private practice with Parkside Dental in Fairfield. He also practiced in Fair Oaks and at Blue Oak Dental in Roseville from 1989 to 1995.
His emphasis on patient comfort, as well as keeping up to date with the latest advancements in dentistry, enables him to provide patients with the best quality of care in the field. He is regularly complimented on his ability to make patients feel comfortable and confident in their dental care.
Dr. Williams speaks German as a second language and has many interests, including skiing, cycling, photography, hiking, camping, piano, painting and gardening.
Meet Our Team
Our dentist can count on the support of an experienced dental team in Roseville, California, that is dedicated to helping you enjoy a lifetime of great smiles. Our team knows how to take care of you and has been assisting patients with their smile needs for many years. Our clinical team members will be gentle and thorough and will take the time to help you understand your oral health needs. Our front office team will go above and beyond to assist you with financial issues and in understanding your insurance. You can get to know the Johnson Ranch Dental team below, and you can call 916-784-1700 to meet them in person.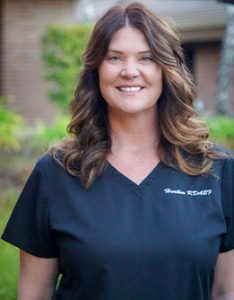 Heather
Practice Coordinator/Registered Dental Assistant in Extended Functions
Heather has been with Johnson Ranch Dental since 2008. Through the years, Heather has had the opportunity to work in almost every capacity in the office. With her history and experience at Johnson Ranch Dental, Heather now assists Dr. Williams with maintaining a comfortable and smoothly running office. Outside the office, Heather enjoys spending time with her family. She loves to learn about history and enjoys a good book.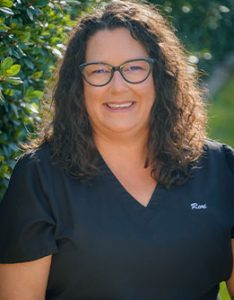 Rori
Insurance Coordinator
Rori joined Johnson Ranch Dental in 2018. She fell in love with dentistry at a young age and is happy to be at an office she loves. At our office, she helps maintain the front office to ensure all patients have a smooth experience. Outside of the office, Rori enjoys spending time with her husband camping and fishing. She also has two adult children and grandkids whom she spends time with regularly.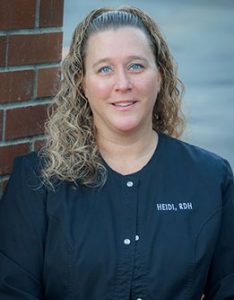 Heidi
Registered Dental Hygienist
Heidi is a registered dental hygienist who joined our dental team in October of 2017. She has been in the dental field for over 25 years working in general dentistry, periodontics and prosthodontics. Heidi is very passionate about her profession and enjoys educating her patients about their oral health. She also prides herself in providing thorough yet comfortable care during your appointment. In her off time, Heidi enjoys spending time with her husband and two boys camping, watching movies, family game nights and attending sports activities. Heidi also loves to cook and is ready to experiment with new recipes.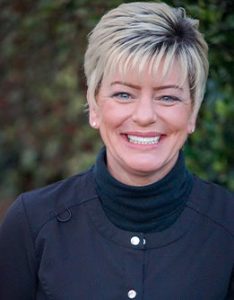 Missi
Scheduling Coordinator
Missi joined Johnson Ranch Dental in 2017. She has worked in dentistry for over 20 years and loves it. At the office, Missi helps maintain the front office with Rori and is happy to help in any other areas needed at the office. During her free time, she enjoys spending time with her husband and two adult children. She also enjoys baking and has even won a few ribbons at the California state fair.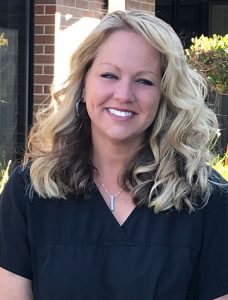 Patricia
Registered Dental Assistant
Patricia joined the team in 2021. She has been an RDA for over 20 years. She is very passionate about her work and has been known to comfort her patients during their procedure. Patricia, also known as Trish, loves traveling, horseback riding, and spending time at the ocean and Disneyland. She also enjoys spending time with her two adult children and making jams and other DIY projects. She is very excited to join the team.